December 6, 2012 |
| 0 Comments

Should you Buy a new Computer or Repair the one you have?
Computers can act up from time to time and this can be very frustrating. However, most computers can be upgraded or repaired if they are not too old and the specs are adequate. Computer repair can be done comparatively easily and at little cost. The secret is understanding what type of repair you need, and if possible repair it yourself.
Should you Repair or Upgrade your Computer?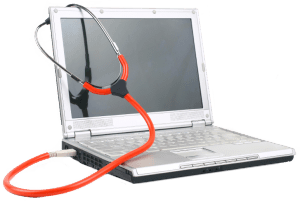 Research states that desktop computers are easier and more dependable than laptops as far as repair is concerned; nonetheless, both at times still merit getting fixed instead of purchasing a new device. For issues with hardware, reports claim that desktops are worth repairing, even ten years after purchase!
Laptops repairs and upgrades are recommended no longer than a few years of being purchased in most cases. Laptops tend to have a bit of a shorter life span. There have been individuals who have kept their laptops for five years or more if they are taken care of properly. Regardless, both computers can be comparatively simple and inexpensive to repair during their lifecycle, which makes the course of action more cost-effective than just buying a new PC.
Utilizing a Repair to make an Upgrade
Basically, repairing your computer will not include actual repairing of separate components. Instead, the hardware that stops working will be replaced with new units. As an alternative to getting aggravated by the verity that your computer is on the skids and pining for a quick-fix, making general repairs may be a good time to upgrade as well. In fact, buying new hardware will be an element of the repair process, so you might as well spend a bit more to secure better performing parts, which are usually worth paying for.
When making your investment, it is vital not to forget major compatibility issues prior to purchasing new hardware. For instance, you should have knowledge of your motherboard and whether it can manage DDR2 or DDR3-memory prior to buying new DRAM. If you prefer to substitute your processor, ensure that the new apparatus is equivalent to the kind of port used on your motherboard. Recognizing these compatibility requirements is crucial to a successful repair or upgrade.
Which Components are the Simplest to Replace?
Reports convey that sound cards, power supplies, video cards, and DRAM are all uncomplicated to restore in case of equipment crashes. Each device is moderately inexpensive and quite simple to replace. If your hardware is on the outs, this might be the best time to make an upgrade, particularly because these parts can be quite inexpensive. The key complication is to ensure that the new hardware is well-matched to the motherboard. However, that can easily be solved with a bit of Internet research. Reinstating the power-supply is a bit more difficult than installing new memory or a new sound card; yet, it is still something that can be taken care of quite easily.

For laptops, the focus should be on substituting the DRAM if the memory crashes. However, it can get touchy once you start fiddling with other mechanisms in the laptop. Laptops are more intricate because all parts must be fitted into a smaller quantity of space. Nonetheless, a hands-on individual will find a way to replace just about anything in a laptop if they are determined enough. Overall, when difficulties arise, it pays to check your options before running to buy a new computer. You could save yourself lots of money and frustration as well!
Quick and Easy Upgrades to Bring Life to a Dated Computer.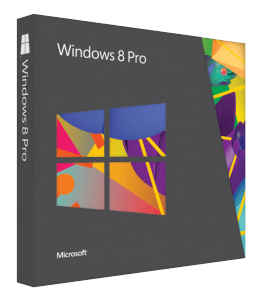 Simple memory upgrades can be the best bang for the buck to increase performance on your sluggish computer. This upgrade can increase your boot time for windows to load as well as program responsiveness. In addition to increasing memory size a PC Tune Up can be done within 15 minutes. A Technician would analyze your computers current performance and optimize start-up items and running processes. Your web browser may even be bogged down and need toolbars to be eliminated. If your computer is running Windows XP SP3, Windows Vista or Windows 7 you can have a Windows 8 compatibility check to see if your desktop or laptop is eligible for an inexpensive operating system upgrade. These are a few methods to put more pep into your older computer.