November 19, 2012 |
| 1 Comment

Welcome to Windows 8
On October 26th of this year, Microsoft officially released Windows 8. Many technological celebrities and consumers alike were highly skeptical, some even livid about this newly redesigned operating system, and for good reason. Microsoft has completely redesigned and rethought how people should be using their PC's. This time around, the focus has been merging the gap between portables computers (such as smart phones, tablets and even the new, "Surface") and the desktop by introducing a brand new user interfaced formally called, "Metro" (now Windows 8 Style).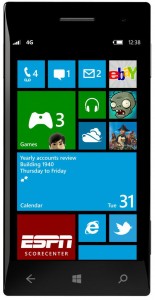 Windows 8 Phone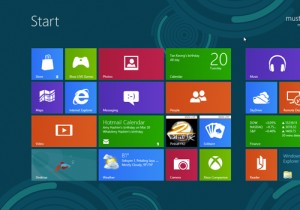 Windows 8 Desktop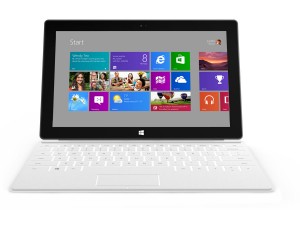 Windows Surface
Pricing & Accessibility
In the past, newer versions of Windows retailed for $99 to $199, but competition between Apple (who offers their OS upgrades for $20) has put pressure on Microsoft for change. This time around, Windows 8 Upgrade is selling for only $39 for the digital copy, which can be purchased and installed right from the comfort of your PC. Consumers also have the option of doing a , "Clean Install" that will wipe all your old files to ensure a hassle-free installation and smooth performance.
Note: Windows 8 Upgrade is compatible with Windows XP SP3, Windows Vista and Windows 7.
---
Installation
The online setup takes you through an easy to use program called, "Upgrade Assistant". This utility checks your computer and installed software for compatibility issues. You can even run the Upgrade Assistant without committing to purchasing Windows 8. Microsoft has certainly taken a different direction in their marketing.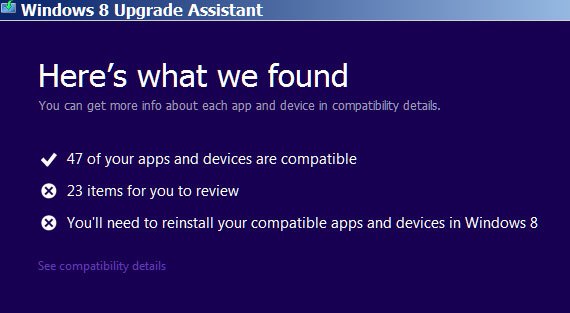 After the Update Assistant is finished, it will report any possible conflicts and will guide you from there to the setup.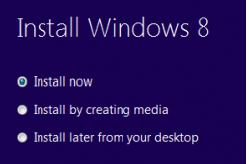 From there, Windows will even give you the option to install from your desktop, a USB Flash drive, or create a burnable CD image for use with the installation. Physical copies are also available, at an additional cost.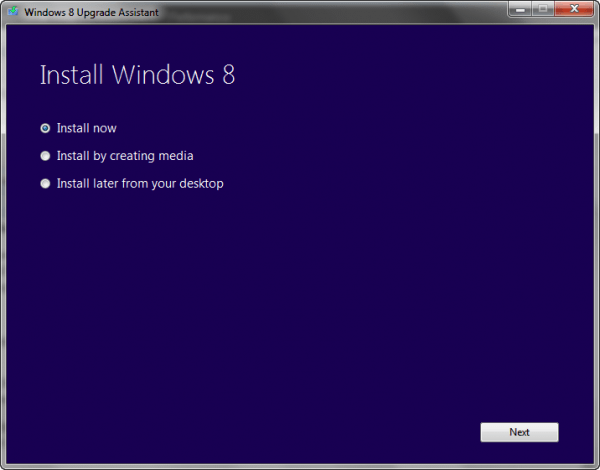 ---
Changes & Improvements
Themes: A sleek, new look with tiles that update information live and can be customized.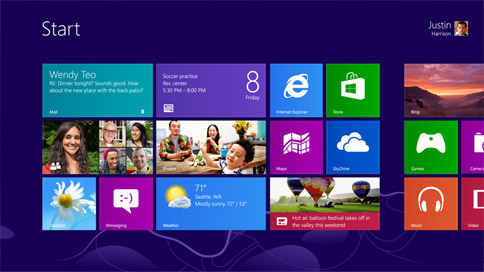 (Image courtesy of Microsoft.com)
---
Touch Screen Support: New Windows 8 UI is completely touch screen compatible.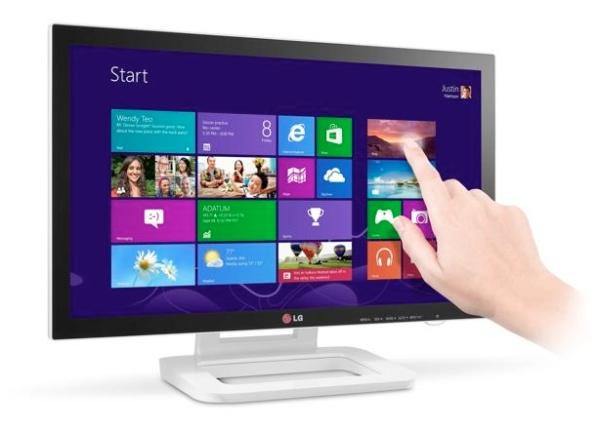 (Image courtesy of tgdaily.net)
---
Start Up Speed: Boot Times have decreased by 50% from previous versions.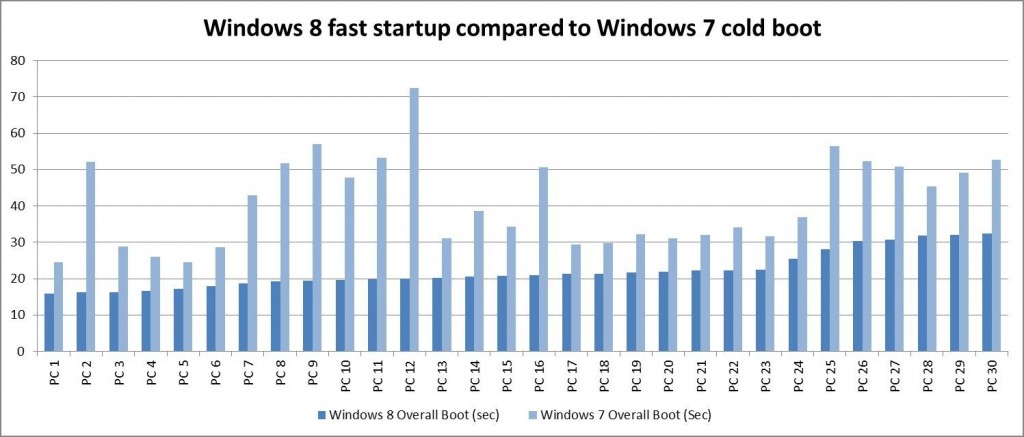 (Image courtesy of msdn.com)
---
Account Synchronization (SkyDrive): Sync accounts across multiple computers.


(Image courtesy of digitaltrends.net)
---
Refresh & Reset: Reset Windows to factory settings instead of reformatting.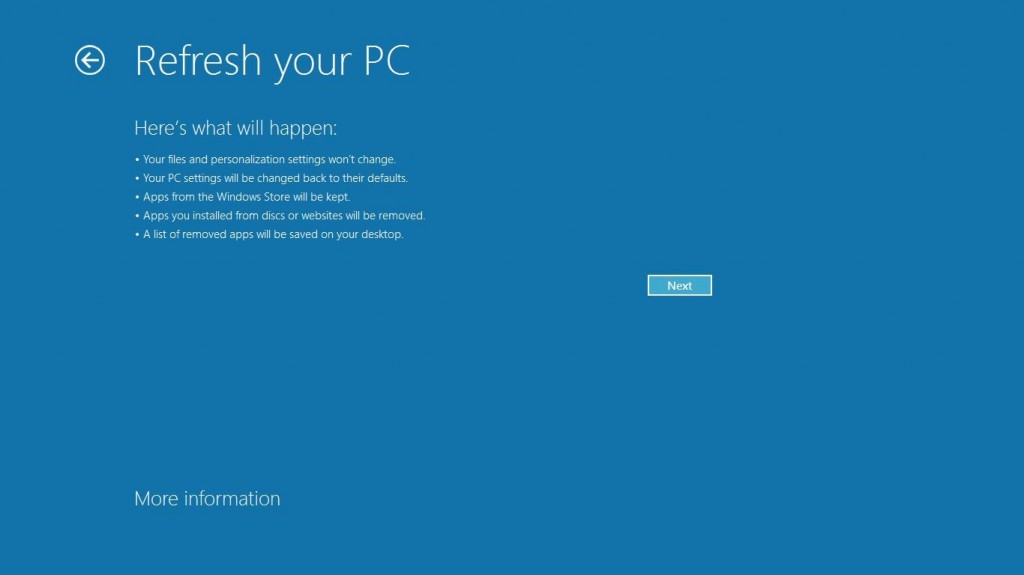 ---
Improved Search: Search Apps as well as files and folders.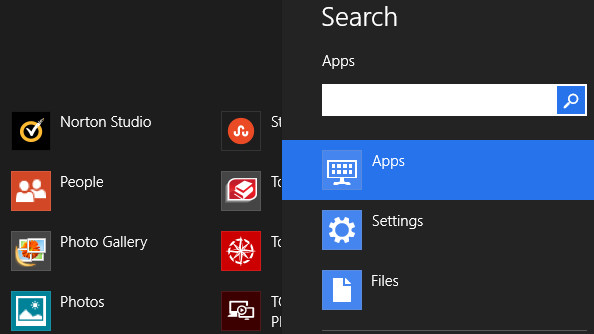 (Image courtesy of digitaltrends.net)
---
File History: View a list of files & applications that were recently opened.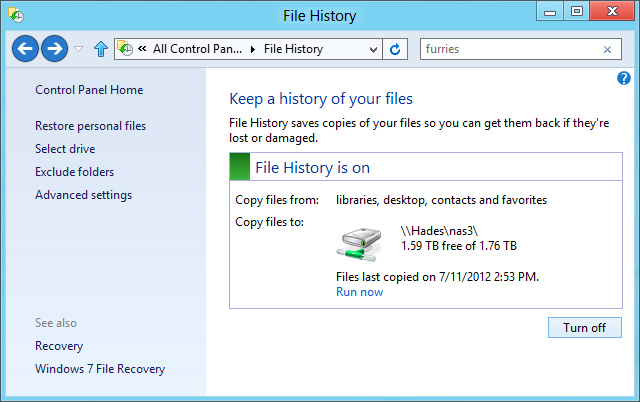 (Image courtesy of extremetech.com)
---
Picture Passwords: Custom passwords set using pictures and hand gestures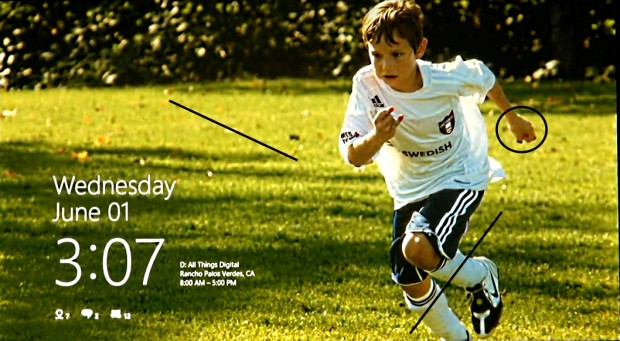 (Image courtesy of wireframe.iyogi.com)
---
Secure Boot: Improved account security to protect your computer from unauthorized access.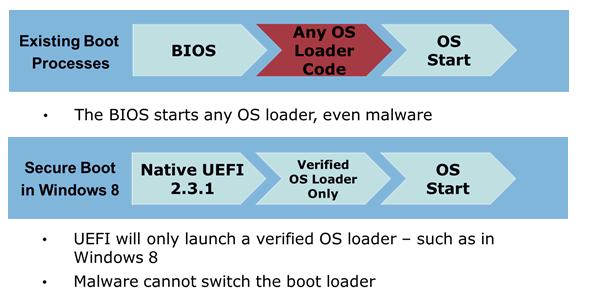 (Image courtesy of Microsoft.com)
And many more!
Customization
The biggest and arguably the most noticeable change in Windows 8 would be the new layout. Deemed, "Windows 8 Style", this new layout replaces the old desktop icons with, "Live Tiles". These tiles can be customized to show a basic color, gradient or even a custom image. Each tile can also display and update information live, such as stocks quotes, events, messages and more.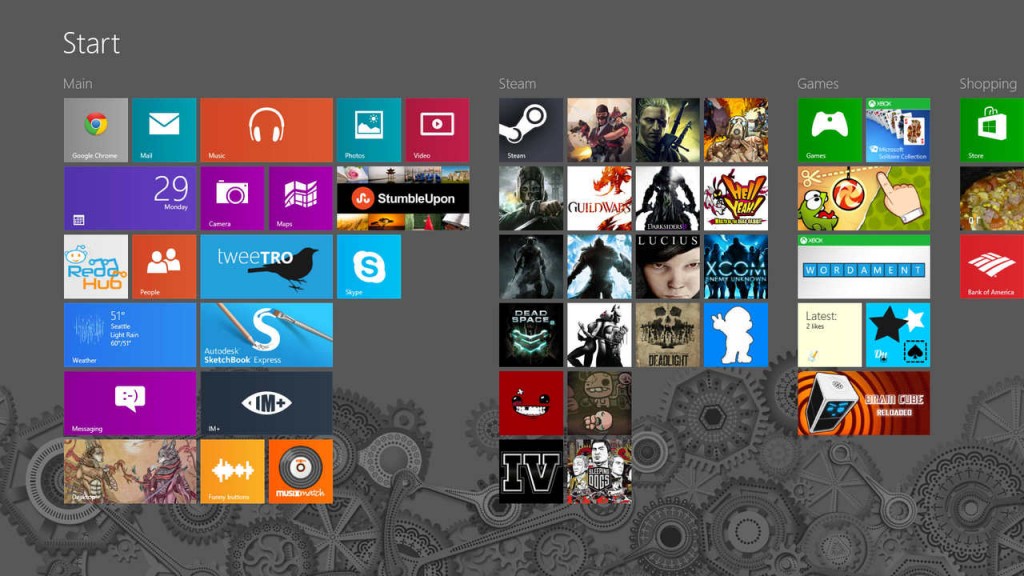 (Image courtesy of tumblr.com)
Customized user desktop displaying applications and games.
Finals Thoughts
At first glance, Windows 8 may not seem like much of an upgrade, but with all the new technology leaning towards touch screens, it certainly is a step in the right direction. Before the popularity of the mouse, operating systems were designed solely around use of the keyboard. Commands were typed instead of icons to be clicked on, wallpapers and screen savers were non-existent, and hardly anyone had a cell phone (let alone internet on one). Perhaps the mouse is now showing it's age, and touch screens will be the standard controlling device.
For the price, digital download and easy to follow installation, Windows 8 seems and feels like a great investment, as well as a great change. The new interface will certainly be a surprise at first, but Microsoft stands by their belief that Windows 8 will make using a PC easier than ever.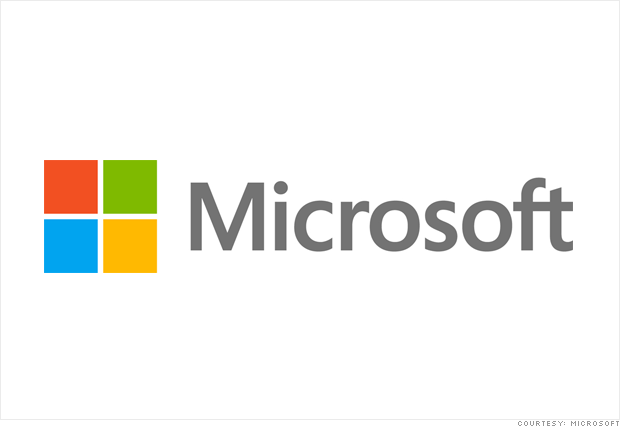 Work cited:
Microsoft.com
techhelphome.com
pocketnow.com
blogs.msdn.com
Gamespot.com